0 item(s) in your cart!
UK 18V 2.0AH drill Ni-Cd Battery for Dewalt DW988

UK Local Warehouse
30-Day Money Back
1 Year Warranty
18V 2.0AH drill Ni-Cd Battery for Dewalt DW988
UK Replacement Dewalt DW988 Battery
Battery Type:Ni-Cd
Battery Volt:18 V
Battery Capacity:2000mAh
Color:Yellow+Black or Black (at random)
Free Upgrade to 3600 mAh Capacity NiMH Battery
Availablity:

In stock now
Present Price:
£29.95
inc VAT

This ia a 18V 2.0AH drill Ni-Cd Battery for Dewalt DW988,which is specifically designed to the Dewalt DW988. UKbatteryfast.co.uk offers high quality and best price Power Tools Batteries for UK Users. All of our replacement Dewalt DW988 batteries are made with top-quality NiCd cells, offering a consistent and adaptable performance. The extended run time batteries deliver more run time with new technology and are guaranteed to meet or even exceed the original UK manufacturers' specifications & international standards.All of our products will be shipped from our UK Local Warehouse and with 1 Year Warranty.
Compatible Part no. :
DEWALT DC9096, DE9039, DE9095, DE9096, DE9098. DW9096, DW9095, DW9098 DE9503
Fit Models:
Dewalt DC Series DC020, DC212, DC212B, DC212KA, DC212KB, DC212KZ, DC212N, DC213KB, DC330, DC330K, DC330KA, DC330KB, DC330N, DC380KA, DC380KB, DC380N, DC385, DC385B, DC385K, DC390, DC390B, DC390K, DC390KA, DC390KB, DC390N, DC410, DC410KA, DC410KB, DC410N, DC411B, DC411KA, DC411KL, DC490B, DC490KA, DC495B, DC495KA, DC515B, DC515K, DC515N, DC520KA, DC527 (Flash light), DC527(Flash light), DC527(Flash lights), DC530KA, DC545K, DC546K, DC550, DC550B, DC550KA, DC608B, DC608K, DC616K, DC618, DC618K, DC618KA, DC628K, DC668KA, DC720KA, DC721KA, DC721KB, DC725KA, DC725KB, DC729KA, DC759, DC759KA, DC759KB, DC820B, DC820KA, DC820KB, DC821KA, DC823B, DC823KA, DC825B, DC825KA, DC825KB, DC920KA, DC925, DC925KA, DC925KB, DC925VA, DC926KA, DC926VA, DC987, DC987KA, DC987KB, DC988, DC988KA, DC988KB, DC988VA, DC989KA, DC989VA, DC998KB
Dewalt DCD Series DCD690KL, DCD760B, DCD775B, DCD920B2, DCD925, DCD925B2, DCD940KX, DCD950B, DCD950KX, DCD950VX, DCD959KX, DCD959VX, DCD970KL, DCD980L2, DCD985B, DCD985L2 Dewalt DCG411KL
Dewalt DCF Series DCF059KL, DCF826KL
Dewalt DCS Series DCS331B, DCS331L1, DCS331L2, DCS331N
Dewalt DE Series DE9039, DE9095, DE9096, DE9098
Dewalt DW Series DW056, DW056K, DW056K-2, DW056KS, DW056N, DW057K, DW057K-2, DW057N, DW059, DW059B, DW059K-2, DW908 (Flash Light), DW919(Flash Light), DW932, DW933, DW933K, DW934, DW934K-2, DW934K2, DW934K2H, DW936, DW936K, DW938, DW938K, DW959K-2, DW960, DW960B, DW960K, DW960K-2, DW987, DW987KQ, DW988, DW988KQ, DW989, DW995, DW997, DW997K-2, DW999, DW999K, DW999K-2, DW999K2, DW999K2H, DW999KQ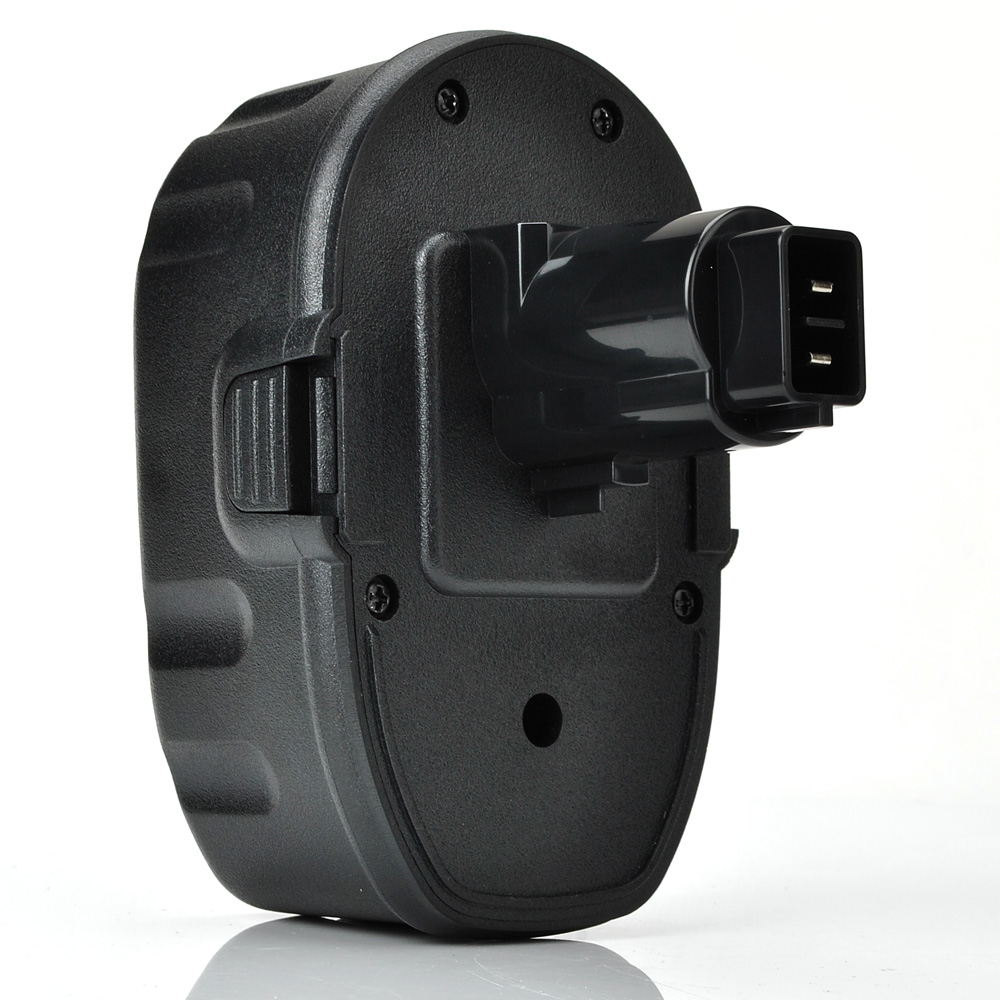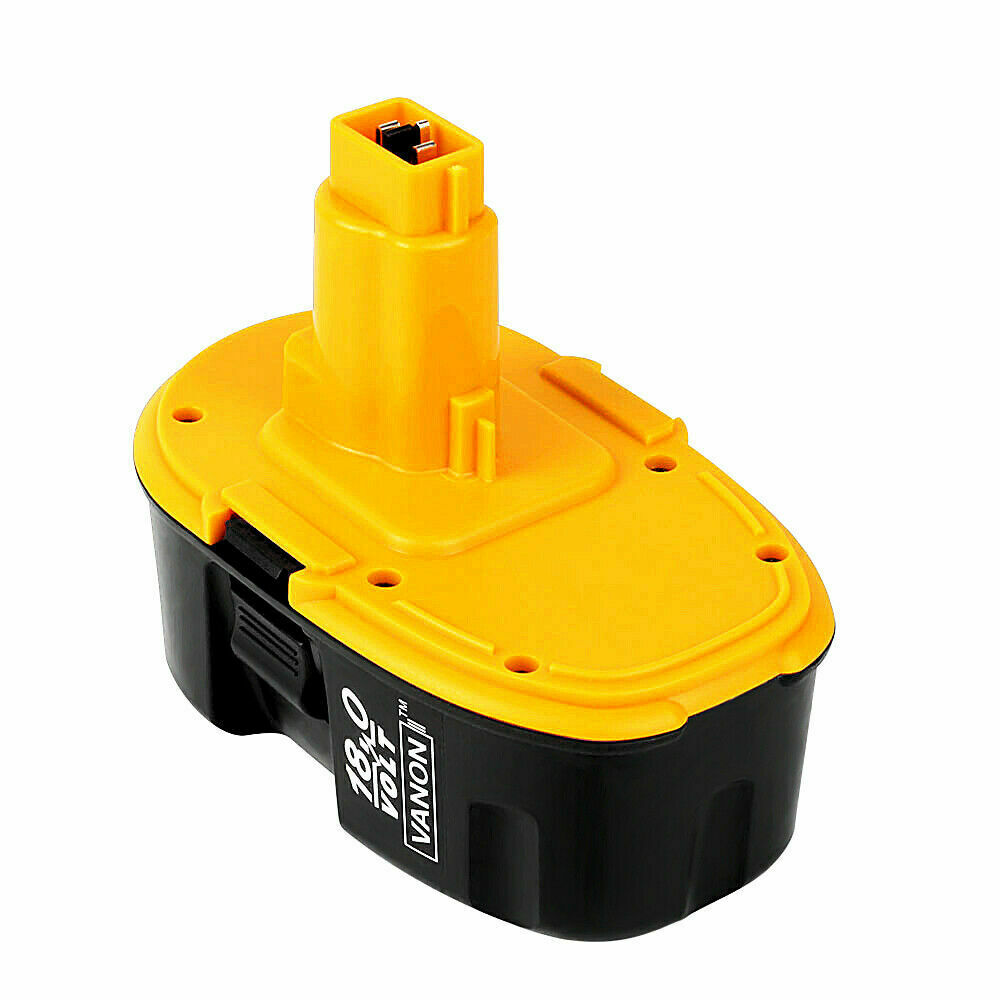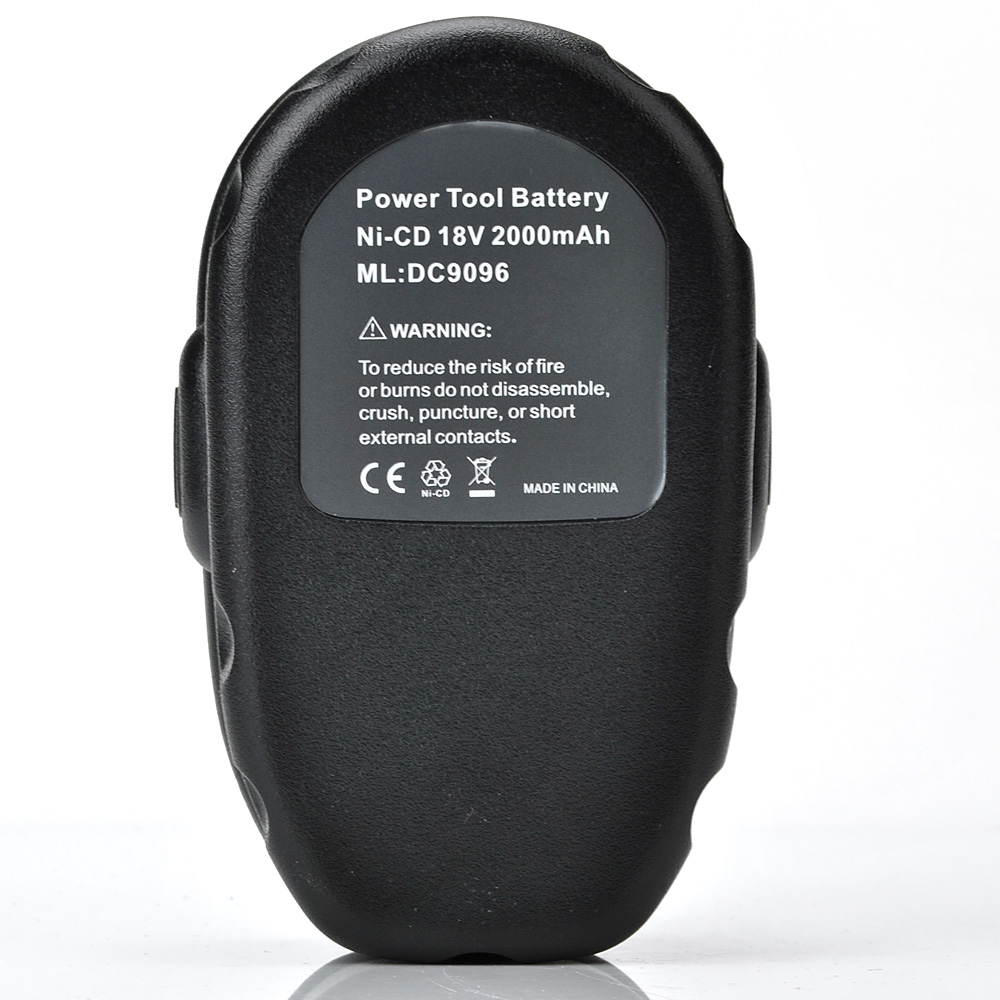 Customer Reviews:
Current Reviews: 7
by Craig***
Date Added: 05/14/2018
These batteries are exactly what I expected. Work perfectly on my new DEWALT DW988 Li-Ion Reciprocating Saw. A good purchase and we saved quite a few bucks.
Rating:

[4 of 5 Stars]
by Alice***
Date Added: 01/14/2018
These are a good price and a good solution to dead batteries in our drills. The larger size gives us more battery life, therefore longer use when working on a project. So far, they have performed really well for their much lower price from that of the name brand battery.
Rating:

[5 of 5 Stars]
by James***
Date Added: 04/23/2016
Good for home use. They last a little less longer than a dewalt battery but they still work fine. Just have a problem putting it on my dewalt battery charger.
Rating:

[4 of 5 Stars]
by Steph***
Date Added: 01/12/2016
This battery gave new life to my old cordless dewalt tools. Fit my existing charger perfectly and has tons more power than my tired old batteries.
Rating:

[5 of 5 Stars]
by Seren***
Date Added: 11/13/2015
Been using these batteries for about a month now. experienced no problems with holding a charge and giving good power to different tools. They are as good as the originals, or better being about half the price as name brand batteries (DeWalt).
Rating:

[5 of 5 Stars]
by nicol***
Date Added: 09/14/2015
This is a high quality battery far less expensive than brand name dewalt . Well worth every penny. I am in construction and very impressed with its performance. Another reviewer stated a problem with his saw holding the battery in. I have the same saw with no such problems. Save money, buy this battery instead of factory names.
Rating:

[4 of 5 Stars]
by Trace***
Date Added: 07/16/2015
So far it has been great. Charges very quickly and holds the charge.
Rating:

[5 of 5 Stars]
Displaying 1 to 7 (of 7 reviews)