0 item(s) in your cart!
UK 18V 2.0AH drill Ni-Cd Battery for Dewalt DE9503

UK Local Warehouse
30-Day Money Back
1 Year Warranty
18V 2.0AH drill Ni-Cd Battery for Dewalt DE9503
UK Replacement Dewalt DE9503 Battery
Battery Type:Ni-Cd
Battery Volt:18 V
Battery Capacity:2000mAh
Color:Yellow+Black or Black (at random)
Free Upgrade to 3600 mAh Capacity NiMH Battery
Availablity:

In stock now
Present Price:
£29.50
inc VAT

This ia a 18V 2.0AH drill Ni-Cd Battery for Dewalt DE9503,which is specifically designed to the Dewalt DE9503. UKbatteryfast.co.uk offers high quality and best price Power Tools Batteries for UK Users. All of our replacement Dewalt DE9503 batteries are made with top-quality NiCd cells, offering a consistent and adaptable performance. The extended run time batteries deliver more run time with new technology and are guaranteed to meet or even exceed the original UK manufacturers' specifications & international standards.All of our products will be shipped from our UK Local Warehouse and with 1 Year Warranty.
Compatible Part no. :
DEWALT DC9096, DE9039, DE9095, DE9096, DE9098. DW9096, DW9095, DW9098 DE9503
Fit Models:
Dewalt DC Series DC020, DC212, DC212B, DC212KA, DC212KB, DC212KZ, DC212N, DC213KB, DC330, DC330K, DC330KA, DC330KB, DC330N, DC380KA, DC380KB, DC380N, DC385, DC385B, DC385K, DC390, DC390B, DC390K, DC390KA, DC390KB, DC390N, DC410, DC410KA, DC410KB, DC410N, DC411B, DC411KA, DC411KL, DC490B, DC490KA, DC495B, DC495KA, DC515B, DC515K, DC515N, DC520KA, DC527 (Flash light), DC527(Flash light), DC527(Flash lights), DC530KA, DC545K, DC546K, DC550, DC550B, DC550KA, DC608B, DC608K, DC616K, DC618, DC618K, DC618KA, DC628K, DC668KA, DC720KA, DC721KA, DC721KB, DC725KA, DC725KB, DC729KA, DC759, DC759KA, DC759KB, DC820B, DC820KA, DC820KB, DC821KA, DC823B, DC823KA, DC825B, DC825KA, DC825KB, DC920KA, DC925, DC925KA, DC925KB, DC925VA, DC926KA, DC926VA, DC987, DC987KA, DC987KB, DC988, DC988KA, DC988KB, DC988VA, DC989KA, DC989VA, DC998KB
Dewalt DCD Series DCD690KL, DCD760B, DCD775B, DCD920B2, DCD925, DCD925B2, DCD940KX, DCD950B, DCD950KX, DCD950VX, DCD959KX, DCD959VX, DCD970KL, DCD980L2, DCD985B, DCD985L2 Dewalt DCG411KL
Dewalt DCF Series DCF059KL, DCF826KL
Dewalt DCS Series DCS331B, DCS331L1, DCS331L2, DCS331N
Dewalt DE Series DE9039, DE9095, DE9096, DE9098
Dewalt DW Series DW056, DW056K, DW056K-2, DW056KS, DW056N, DW057K, DW057K-2, DW057N, DW059, DW059B, DW059K-2, DW908 (Flash Light), DW919(Flash Light), DW932, DW933, DW933K, DW934, DW934K-2, DW934K2, DW934K2H, DW936, DW936K, DW938, DW938K, DW959K-2, DW960, DW960B, DW960K, DW960K-2, DW987, DW987KQ, DW988, DW988KQ, DW989, DW995, DW997, DW997K-2, DW999, DW999K, DW999K-2, DW999K2, DW999K2H, DW999KQ
Package included
1 X Battery For DeWalt DE9503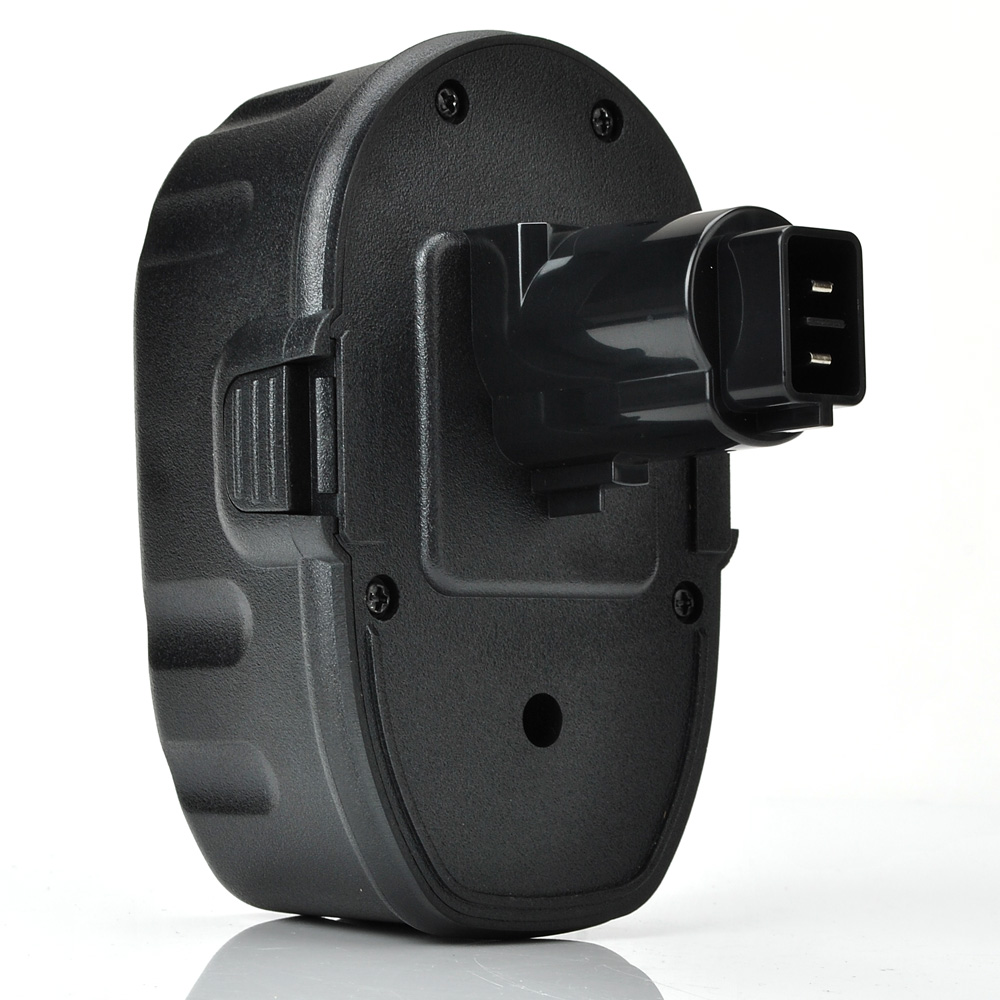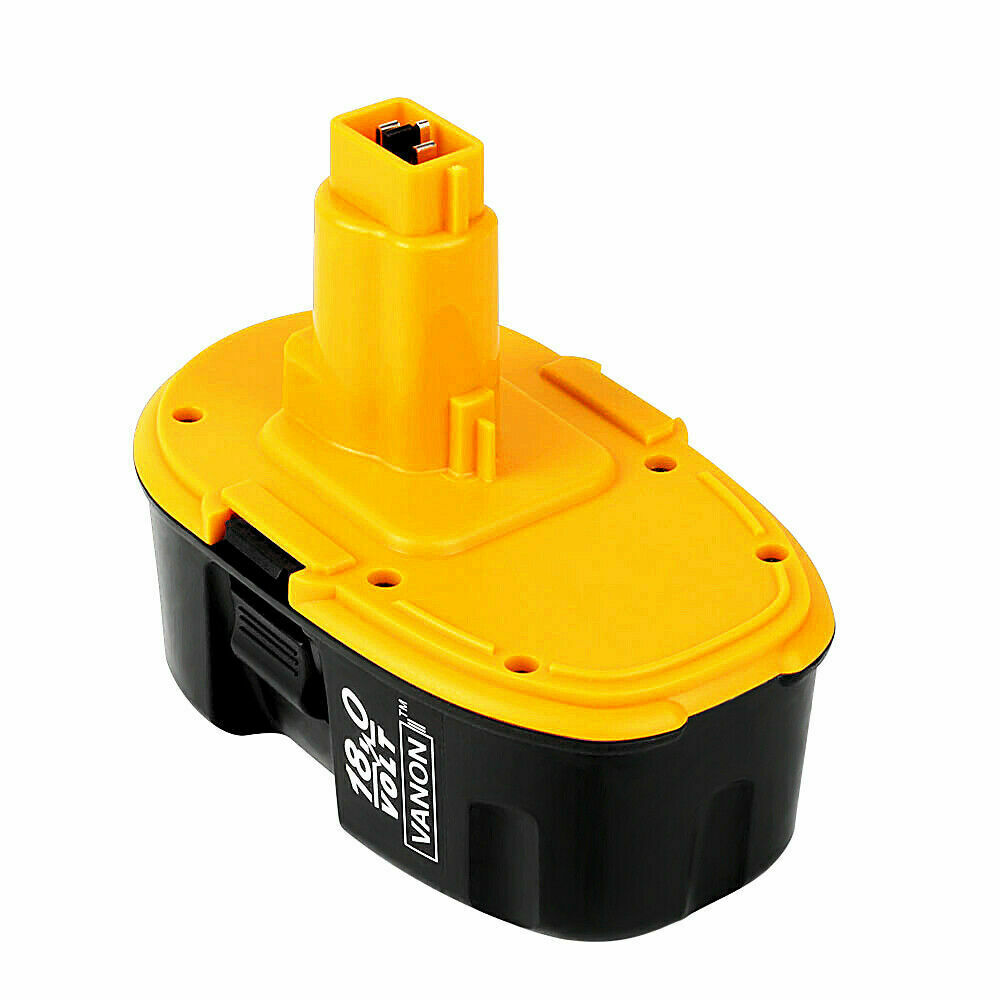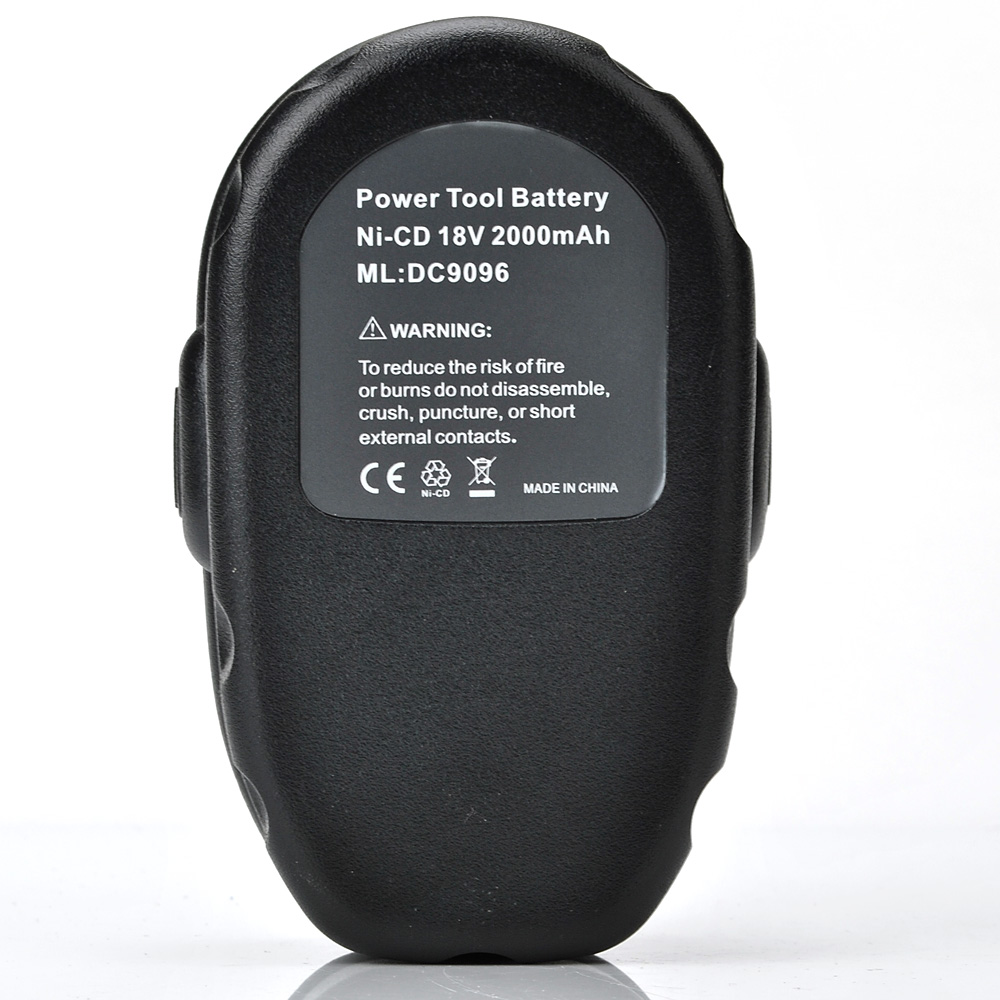 Customer Reviews:
Current Reviews: 11
by Billa***
Date Added: 02/19/2021
This is a good replacement for an old which had stopped holding charge
Rating:

[5 of 5 Stars]
by Rhys ***
Date Added: 03/22/2019
Bought this for deWalt hand-held mini circular saw to replace the original DW one which lasted only a year or so. This is my second Vanon battery and once again it has proved excellent in terms of holding its charge and the very reasonable cost.
Rating:

[5 of 5 Stars]
by Paul ***
Date Added: 02/02/2018
These replacement batteries are perfect!!! I'm a picky tool guy and thought about spending 2x on the name brand. Glad I went with these they look great to.
Rating:

[4 of 5 Stars]
by heman***
Date Added: 03/23/2017
This is a high quality battery far less expensive than brand name dewalt . Well worth every penny. I am in construction and very impressed with its performance. Another reviewer stated a problem with his saw holding the battery in. I have the same saw with no such problems. Save money, buy this battery instead of factory names.
Rating:

[5 of 5 Stars]
by Joshu***
Date Added: 01/04/2016
worked just great fit perfectly.I was hoping the two of these would bring my old DeWalt cordless drill back to life without costing too much. They both hold a charge and last a long time. Great value.
Rating:

[5 of 5 Stars]
by Camer***
Date Added: 12/26/2015
Brought new life to my drill. My wife said I never drilled better.
Rating:

[5 of 5 Stars]
by Aidan***
Date Added: 06/07/2015
Excellent purchase,keeps a charge and works well with my Dewalt.
Rating:

[4 of 5 Stars]
by Frede***
Date Added: 05/06/2015
Good Product. Money well spent works like a charm.I would buy batteries from this vendor again as needed.However,It is not original battery from Dewalt.
Rating:

[3 of 5 Stars]
by Willi***
Date Added: 12/28/2014
Plugged it in and went to work. It definitely has more torque than my factory batteries. I will revisit as time goes on for an update.
Rating:

[4 of 5 Stars]
by ondra***
Date Added: 06/29/2014
Great product, and way less expensive than an original. I've had them for close to 6 weeks now and have given them quite a workout with my drill, power screwdriver, and my power saw which is an energy hog.Works like promised.
Rating:

[5 of 5 Stars]
by Johna***
Date Added: 03/10/2014
Not only was the order and delivery just as expected, but the price was good and the battery will extend the life of my Dewalt.
Rating:

[5 of 5 Stars]
Displaying 1 to 11 (of 11 reviews)