0 item(s) in your cart!
Category
Laptop Battery

Laptop Adapter

Power Tool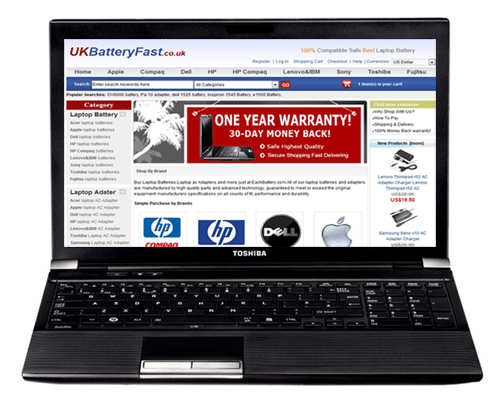 Acer laptop AC Adapter
UK Laptop Adpter for Acer Laptop
Acer Laptop Power Adapters are very useful and crucial laptop accessory,They are used not only for charging laptop batteries but also used to supply power directly. Without a Laptop Acer Power Supply,laptops cannot run for hours. So a Acer laptop adapter charger plays a very important role especially while travelling or watching a movie.If you need an extra laptop adapter for travel convenience, to have one at home and one in the office as backup power,then you have come to the right place.We are professional laptop accessory on line shop for UK laptop Users and carry replacement power adapters for most models of Acer Laptops / Netbooks / Notebooks here.
All Acer laptop adapters we sell must pass stringent quality control tests that ensure they will work with your laptop computer.That's why we guarantee our Acer laptop chargers with 100% OEM compatibility and include a one year warranty.