0 item(s) in your cart!
UK 18V 2.0AH drill Ni-Cd Battery for Dewalt DE9096

UK Local Warehouse
30-Day Money Back
1 Year Warranty
18V 2.0AH drill Ni-Cd Battery for Dewalt DE9096
UK Replacement Dewalt DE9096 Battery
Battery Type:Ni-Cd
Battery Volt:18 V
Battery Capacity:2000mAh
Color:Yellow+Black or Black (at random)
Free Upgrade to 3600 mAh Capacity NiMH Battery
Availablity:

In stock now
Present Price:
£29.50
inc VAT

This ia a 18V 2.0AH drill Ni-Cd Battery for Dewalt DE9096,which is specifically designed to the Dewalt DE9096. UKbatteryfast.co.uk offers high quality and best price Power Tools Batteries for UK Users. All of our replacement Dewalt DE9096 batteries are made with top-quality NiCd cells, offering a consistent and adaptable performance. The extended run time batteries deliver more run time with new technology and are guaranteed to meet or even exceed the original UK manufacturers' specifications & international standards.All of our products will be shipped from our UK Local Warehouse and with 1 Year Warranty.
Compatible Part no. :
DEWALT DC9096, DE9039, DE9095, DE9096, DE9098. DW9096, DW9095, DW9098 DE9503
Fit Models:
Dewalt DC Series DC020, DC212, DC212B, DC212KA, DC212KB, DC212KZ, DC212N, DC213KB, DC330, DC330K, DC330KA, DC330KB, DC330N, DC380KA, DC380KB, DC380N, DC385, DC385B, DC385K, DC390, DC390B, DC390K, DC390KA, DC390KB, DC390N, DC410, DC410KA, DC410KB, DC410N, DC411B, DC411KA, DC411KL, DC490B, DC490KA, DC495B, DC495KA, DC515B, DC515K, DC515N, DC520KA, DC527 (Flash light), DC527(Flash light), DC527(Flash lights), DC530KA, DC545K, DC546K, DC550, DC550B, DC550KA, DC608B, DC608K, DC616K, DC618, DC618K, DC618KA, DC628K, DC668KA, DC720KA, DC721KA, DC721KB, DC725KA, DC725KB, DC729KA, DC759, DC759KA, DC759KB, DC820B, DC820KA, DC820KB, DC821KA, DC823B, DC823KA, DC825B, DC825KA, DC825KB, DC920KA, DC925, DC925KA, DC925KB, DC925VA, DC926KA, DC926VA, DC987, DC987KA, DC987KB, DC988, DC988KA, DC988KB, DC988VA, DC989KA, DC989VA, DC998KB
Dewalt DCD Series DCD690KL, DCD760B, DCD775B, DCD920B2, DCD925, DCD925B2, DCD940KX, DCD950B, DCD950KX, DCD950VX, DCD959KX, DCD959VX, DCD970KL, DCD980L2, DCD985B, DCD985L2 Dewalt DCG411KL
Dewalt DCF Series DCF059KL, DCF826KL
Dewalt DCS Series DCS331B, DCS331L1, DCS331L2, DCS331N
Dewalt DE Series DE9039, DE9095, DE9096, DE9098
Dewalt DW Series DW056, DW056K, DW056K-2, DW056KS, DW056N, DW057K, DW057K-2, DW057N, DW059, DW059B, DW059K-2, DW908 (Flash Light), DW919(Flash Light), DW932, DW933, DW933K, DW934, DW934K-2, DW934K2, DW934K2H, DW936, DW936K, DW938, DW938K, DW959K-2, DW960, DW960B, DW960K, DW960K-2, DW987, DW987KQ, DW988, DW988KQ, DW989, DW995, DW997, DW997K-2, DW999, DW999K, DW999K-2, DW999K2, DW999K2H, DW999KQ
Package included
1 X Battery For DeWalt DE9096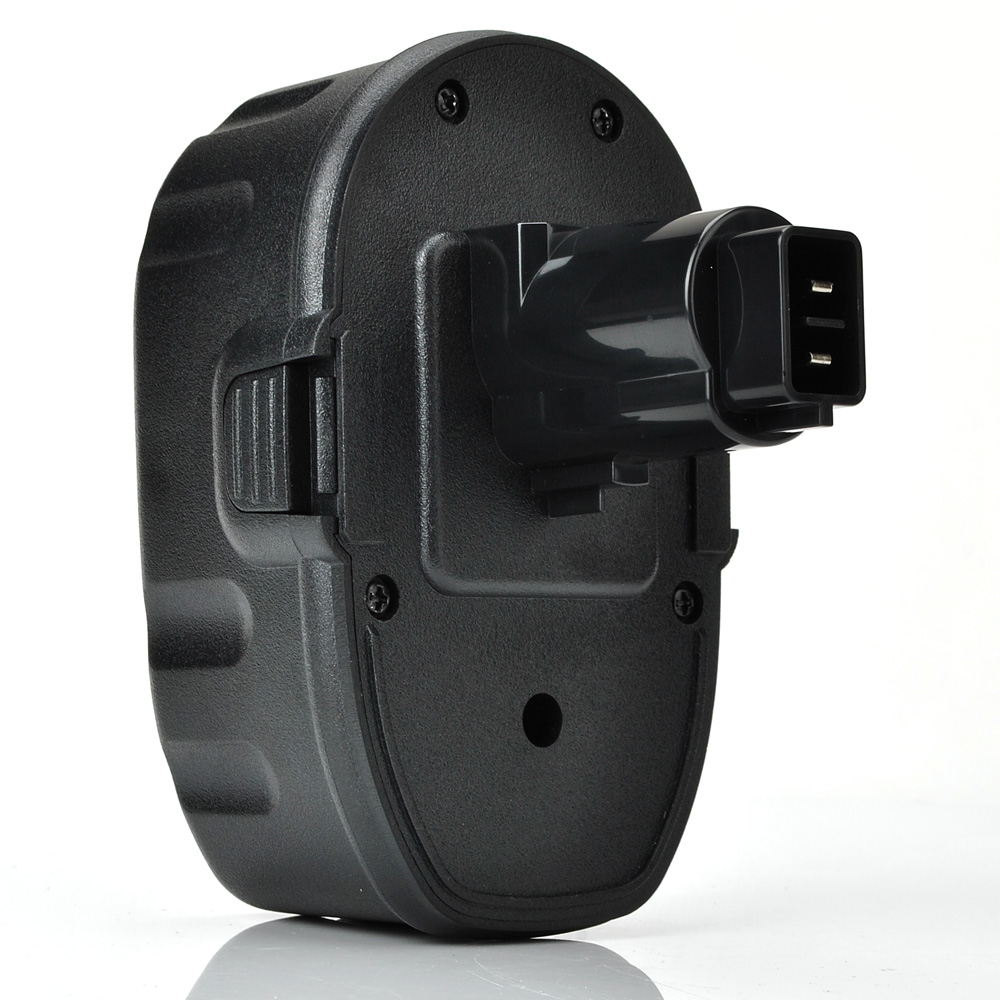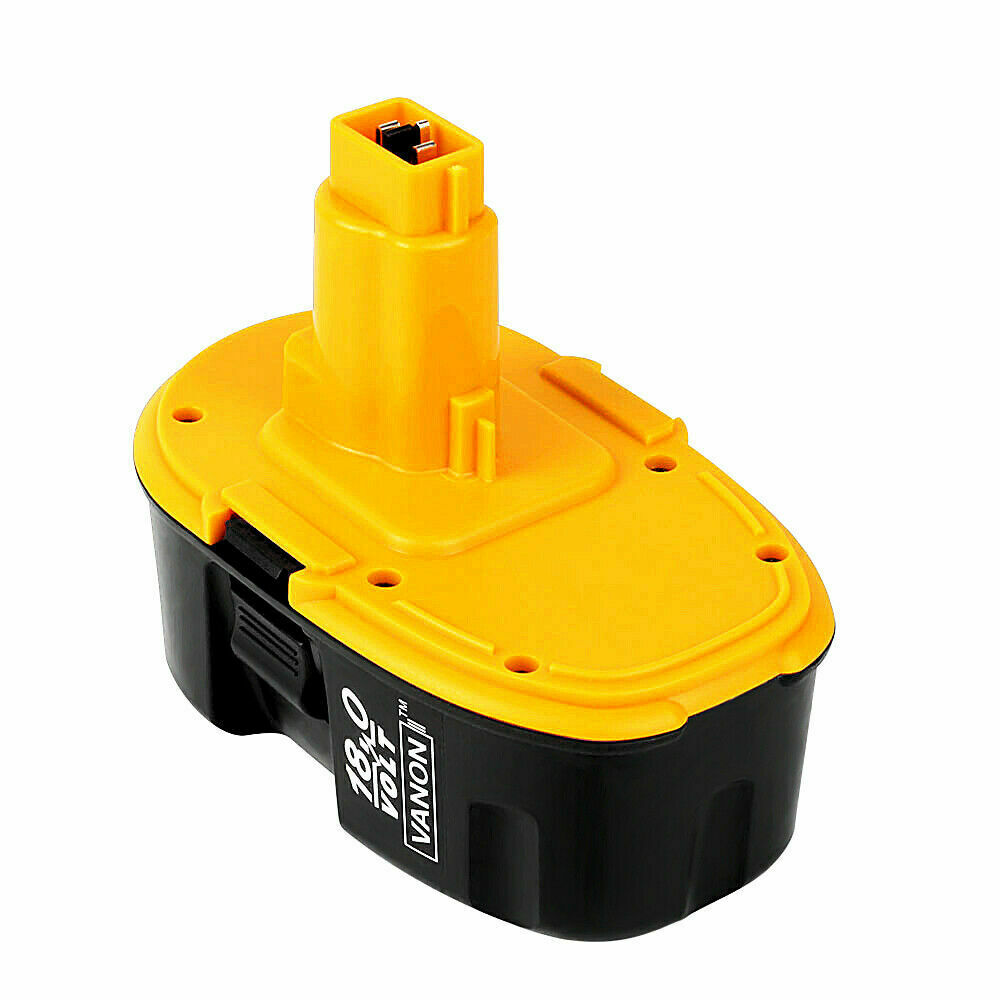 Customer Reviews:
Current Reviews: 4
by Rhys ***
Date Added: 10/22/2018
Arrived on time and fitted well into drill I have given it a charge before using not sure of its longevity have not used it for any projects but a have now a spare battery
Rating:

[5 of 5 Stars]
by a hol***
Date Added: 01/22/2017
Great value for money. The charge lasts for ages.Arrived on schedule, appropriately packaged and as described.
Rating:

[5 of 5 Stars]
by Julia***
Date Added: 03/25/2016
It is indeed compatible with all my dewalt 18v tools and Nich chargers. They charged my dewalt 18v tool, such as drill, impact screwdriver, cutting tool, saw. They work well.
Rating:

[5 of 5 Stars]
by Peter***
Date Added: 10/06/2015
have run 2 charges through it. charge lasted very well and had lots of power. I haven't used over a long period of time so I can't attest to the longevity of the battery. Have no reason to be concerned at this point. good price for a replacement battery.
Rating:

[5 of 5 Stars]
Displaying 1 to 4 (of 4 reviews)